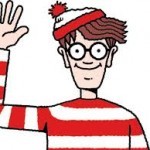 Wally is that hard to source applicant that you been searching for the past three months.
Your company has been losing productivity and has not been able to proceed with your next
phase of expansion until this person comes on board.
A question: has Waldo passed you by and you have not recognised him or her?
The challenge many companies face when recruiting is in trying to attract those hard to find
Candidates; where do you search? How do you get in contact with them? How to you persuade them to apply?
Sometimes companies may not be sure exactly what this person looks like until they see him or her, however it is important to establish:
What are the minimum requirements for someone that you may interview rather than an exhaustive list of nice to and ideally haves!
These  nice to haves may be suitable at the shortlisting stage but only serve to exclude candidates from the initial search.
Once these minimum requirements are clearly established it makes the search for finding potential Wally's easier and less of a case of  a needle in a haystack.
The profile of this person is going to be a mix of experience, specific skills and/or qualifications, people skills and cultural fit.
Posted in:
Candidate Sourcing