The rise of the contingent worker –benefits to workers or only employers?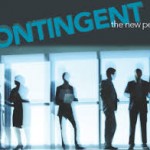 2015 has seen a continuation in the trend of companies using contingent staff to fuel their growth in Ireland. At Allen Recruitment we have seen a continuous rise in the adoption of this model by companies of all types, not just large US multinationals.
This model is one which certainly has benefits for both employers and employees.
The specific definitions of contingent staff can vary across different companies but it is generally used as a short to medium term solution (up to 24 months) and includes fixed term contractors and short term temporary staff whether direct hire or through agencies.
Benefits to Workers
Positions are available which do not require long term commitment to the company. This may particularly suit individuals who intend residing in Ireland for only a number of years.
The recruitment process is much faster than with permanent positions.
An opportunity to gain experience and develop skills in companies where employment opportunities might not be available to them on a permanent basis.
When working as contingent staff, they have an advantage over external candidates when permanent positions do arise.
Benefits to Employers
Flexibility – they can scale up (and down) their workforce very quickly.
Reduced costs – depending on the model used there are many ways in which they can benefit from cost reduction. These include cost of hiring / sourcing, payroll and indeed management of these staff (if an agency or vendor is involved).
Share price – the costs of a contingent workforce do not represent the same balance sheet liabilities as a permanent one, therefore making the company more attractive to investors.
Is it really win-win? Many think so and it is something that is going to continue to grow!
Employers across the globe spend over $3 trillion on contingent staff of all types. The spend is allocated as follows (2012 data):
Temporary workers from recruitment agencies (11% of global contingent worker spend)
Independent contractors (67%)
Other types of temporary workers (22% eg freelancers, independent consultants, internal temp pools, fixed term employees, statement-of-work consultants/workers)
**http://www.recruitingblogs.com/profiles/blogs/global-staffing-industry-sales-top-400-billion
Posted in:

Candidate Sourcing, News, Tech News