The job seeker culture is shifting; flexibility, contract work, benefits and a CV enhancement now seems to be more attractive to some than 'a job for life'.
Welcome to the world of the Contingent Worker…….
Contingent staffing is a flexible work-force method, where individuals are hired as and when is needed, ranging in lifecycles from 6 to twenty-four months. You may have even heard it called 'gig work', where a talented individual with a niche, in demand set of skills completes a temporary project and then moves on to their next gig.
Ireland currently ranks 8th in the world for its use of contingent staffing, with America holding the top spot. Our high rating has undoubtable got something to do with the recent expansion of multi-national companies dawning our shores.
Stephen Harrington, Head of Contingent Staffing Solutions with Allen Recruitment says that "15% – 20% of large global cooperation's will be made up of contingent staffing." Companies like Google, Microsoft and Facebook seem to be the key players in this boost to contract work.
Although, short term contracts could once be associated with more junior roles, larger Financial, Pharma and IT establishments are now enlisting a high skilled contingent workforce.
Stephen believes the candidate market is much more open and flexible, even when a candidate has a permanent role. "Sometimes people find from a career perspective it can make much more sense, it allows them to gain that exposure that can boost forward their career and open doors that weren't available to them beforehand."
As well as the benefits that come with contract work, such as modern offices, free canteens and perhaps an open door into a permanent position, it additionally presents a fair work life balance "you are protected by working the hours you are contracted to work, sometimes permanent employees will put in longer hours," Stephen added.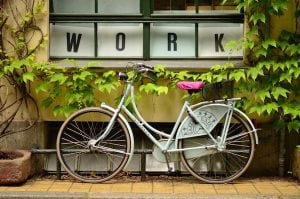 With the current surge in the contingent market, the European parliament have recently voted for a report requesting better worker protections in the sharing economy and age of the contract worker. The suggestions would set out entitlements for workers, whether they are contract, temporary or permanent.
In a recent study by The Contingent Workforce Index (CWI), Ireland were ranked 2nd in its regulation laws concerning contingent workers, which makes it one of the best countries to acquire this type of employment.
Nevertheless, some EU countries have voiced their concerns surrounding this type of employment, stating it lacks financial security, as well as questioning the quality of these jobs.
However, Stephen Harrington states that the Irish economy is very dependent on these types of companies and the Irish work force and the companies are now beginning to gain the benefits of this developing  sector.
From years of specialising in this area of recruitment Stephen says "the people who take these jobs are generally the ones who are also being offered permanent roles and are choosing these jobs over the permanent ones."
Allen Recruitment have adapted from the traditional transaction of job types to contingent work, which involves being a strategic vendor for these big companies. As an agency, Allen Recruitment possess the ability to find the right talent, work at speed, while maintaining a very high level of partnership and providing on-going management of these workers for the duration of their contracts.
Allen Recruitment have embraced the changing priorities of job seekers and for this reason maintain an excellent working relationship with many of the top IT multinationals who operated this type of workforce in Ireland and the UK.
Don't just take my word for it, next week for Part 2 of The Changing Priorities of the Job Seeker, we will be speaking to a contingent worker on what the world of contracts is really like.
Posted in:
Job Seeking Resources
Tags: Allen Recruitment, Contingent Staffing, Contract work, Flexibility, Gig Work, Irish Jobs Dublin, job search, The Contingent Workforce Index