2016 is continuing to see a rise in the level of job creation in Ireland, particularly among foreign headquartered multinational companies. Recently IDA posted a  66% year-on-year rise in job creation adding 12,000 net jobs, the highest in its 67 year history. Employment at overseas companies now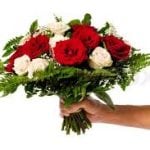 stands at 187,056.
The ability to source skilled talent was the chief driver of the performance, according to the organisation. Win-win for everyone then?
Not necessarily. Many of these companies are seeking the same profile of candidates, ensuring that companies are still struggling to fill jobs and certain candidates are still struggling to find jobs. In some job categories, candidates are reporting a marked increase in approaches by recruiters both directly and through agencies.
Candidates are typically reporting up to 15 emails per day, 5 LinkedIn approaches per week with a similar amount of attempted contacts by phone. As a result, the most in demand candidates no longer apply to job adverts and can pick and choose which approaches to respond to. To succeed in attracting them, you need to ensure that they really feel special!
For employers, this means that it more important than ever to make sure you put the right time and effort into your recruitment efforts, this may include:
Maintaining a strong relationship with your recruiters, whether they are internal or in an agency. Give them your time to help them to really understand what you really want and why candidates would want to work for you. Yes, you are a great company but so are many others out there! They need to be able to sell the job for you effectively.
Move quickly if you come across the right candidate, they are coming off the jobs market just as quickly as they are coming on to it. If they are right, it is best to move forward promptly, as if you wait to compare them against the rest, they may not still be there by the time you have this completed.
Pay their worth, salaries are rising. The salary that was enough two years ago may not be now. Try to understand their expectations early and know if you are willing to discuss paying at this level or not. We see time and time again that employers underestimate what the competition will offer for candidates. Then when it comes to offer stage are not able to compete and inevitably everyone's time and effort comes to nothing
Posted in:

Candidate Sourcing, Job Seeking Resources, News

Tags: Irish Jobs Dublin, IT recruitment, job advertising, multinational companies, sales jobs in Dublin