Last week we had an insight into relocating to Ireland and what exactly is involved in the process. Therese Walsh a Senior Recruiter at Allen Recruitment brought us through our need to know check list before you make the big move to Ireland.
However, it is fair to say we hold some bias, when it comes to our country pride. Did we mention the culture, the scenery, the surfing, the jobs, the sport and our less than dull sense of humor!
Nonetheless, put the rose-tinted glasses down for a few moments, and find out how relocating to Ireland has actually turned out for two people who have previously worked with Allen Recruitment.
Youssif El Gamal, who was born in Egypt, moved to Ireland in 2014 and began his first day in Google on the 3rd of March 2014. His move was made easier with the help of his EU passport, meaning no Visa was needed!
Youssif spotted a change in the IT industry some years ago, a great deal of IT companies where setting up headquarters in Ireland. "I noticed that all the IT companies started to move there which gave me a sign that the future for work is in Ireland."
Not to miss out on an opportunity, for himself and his family, Youssif began uploading his CV to international recruiting websites, "Therese from Allen Recruitment, tracked me down after 5 days which was great, and with an offer to work in Google!"
Relocating to Ireland, is no easy measure, moving on your own like Youssif, adds extra pressure. "It was not easy at the beginning but over time I started to settle." The big move was made a lot brighter for Youssif when his family joined him one year on, finalizing Ireland as their newest abode.
Home will always be home, with Youssif admitting he certainly misses it from time to time, but he also confirms that things have changed for the better, "simply a new life has begun for me since Therese contacted me about working in Ireland."
Amith Showry, is another candidate successfully placed in a job in Ireland with the help of Allen Recruitment. Amith is from Karnataka, India, and like Youssif wanted a change in life, "a better opportunity, better life and better standards of living".
Amith, moved on his own, and his family are still residing in India, which means he misses home from time to time.
That being said, there is some unbeatable Irish features for Amith, which is the people, and Allen Recruitment, who helped him secure a job with Sidero in 2016. He says in general Ireland has "good people with great help when needed and opportunities."
Sidero, like many companies in Ireland are willing to help out the right candidates secure Visas to work in Ireland, as and when is required.
The upsides to Ireland seem to outweigh the negatives for these two relocators, but one point which I'm sure we can all approve on, which Amith points out, "very good people but a lot rain…."
Some say that's what makes the grass greener!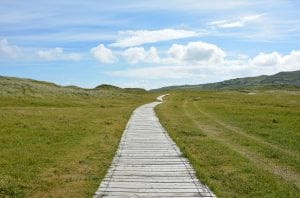 Posted in:
Job Seeking Resources
Tags: Allen Recruitment, Culture, Dublin, Egypt, EU, Google, Green Grass, India, International, Ireland, Irish Jobs, IT Multinationals, IT recruitment, Recruiter blog, recruitment advice, Recruitment agencies, Relocating, Sidero, Visa